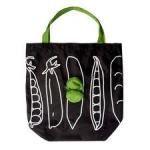 1454720731 / 0/
The Sharing Center Feeds the Hungry
Mission Committee Program
* With more than 30 years of service, the Sharing Center is an important part of our community.
* The Sharing Center has faithfully served our community by:
- 2011 they served 2,003 families (5,781 individuals)
- 2012 they served 4,300 families (13,212 individuals).
- Each $30 contributed to the Sharing Center buys 38 cans of veggies, 15 dozen eggs, 10 boxes of cereal, 10 boxes of hamburger meat and 30 cans of fruit. That is an incredible amount of food items for $30.
* The Sharing Center thanks you for helping them to take care of those in need in Ashe County.